This page contains a selection of Teaching and Learning Materials (TLMs) that can be used directly by teachers in their classrooms…and beyond…and well as by Teacher Trainers in their institutions…and beyond.
We will add to these materials over time, but we hope this initial collection will encourage you to adopt a practical, equitable and thought-provoking approach to teaching.
As ever, we value your feedback, so please comment in the box below if you'd like to ask questions about how to use the materials or to share your experiences of using them.
Click on ** links to download materials.
Enjoy!
Learning Theories
We have created a dedicated webpage to help teachers and students understand different ways of learning.
Go to: Learning Theories in Action

Early Childhood Education Materials
This booklet covers 5 areas of learning in Early Childhood Education: Personal Social Development; Religious Education; Language Development; Mathematics; The Environment; Outdoor and Physical Activities. Each area has a selection of suggested activities based on one main learning activity. All suggested activities are also accompanied by a description of how language can be developed through it also.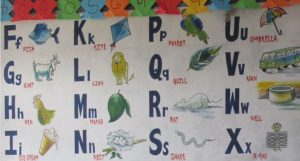 Language Materials
**Using Puppets Across the Curriculum 
This guide to using and creating puppets promotes the benefits of using contextually relevant stories and characters to encourage creative thinking, talk and play. Each section explains how puppets can be used by teachers and their students in a variety of ways across most primary curriculum subjects. There is a focus on play, social and emotional learning and language development.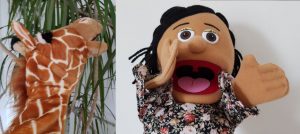 **Dialogue Works Thoughtful Conversations
These materials have been prepared by our colleagues at DialogueWorks. There are 5 themes explored: Compassion, Freedom, Friendship, Gratitude Journeys. Each theme is supported by some interesting quotes, images and some philosophical questions which can be shared with learners to generate discussion and debate.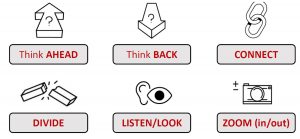 These materials have been developed by our colleagues Darrell Wakelam and Jasen Booton. Instructions to make cardboard characters are supported by grammar-based activities to help learners develop the skills to write complex sentences. Crafting Sentences is a visual, creative and interactive activity which can feature the use of local and traditional stories.
Children have an innate love of stories.  Stories teach us about life, about ourselves and about others. Storytelling is a unique way for learners to develop an understanding, respect and appreciation for other cultures, and can enable them to feel connected to communities. Stories can be used in many ways!
Out team has created a list of activities to use with stories. Download the 'Using Stories' resource sheet to see which you like the best!
South Sudan has a collection of stories here: South Sudanese Folktales | developed by Likikiri Collective |. 
Our partners at SiL also have stories in many National Languages here: Resources | South Sudan (sil.org)
But…stories are also in our head and ready to share at any time!

Word Power: Amplifying vocabulary instruction produced by our colleague Kelly Ashley investigates the how and why of explicit and implicit vocabulary instruction in the primary classroom. You will be introduced to the 'big ideas' of Word Power – Unlock, Power-Up, Charge & Recharge. These resources demonstrate practical strategies for vocabulary instruction. You will learn how to help children strengthen their word knowledge in a variety of ways, with a range of ideas from across the primary range, rooted in a text-based, contextual approach to instruction.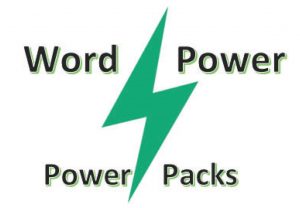 Mathematics Materials
As well as a creative artform, origami can be a source of practical mathematics. These materials are designed to encourage learners to apply some mathematical concepts and problem solving to origami. The materials help learners to make three models to explore angles and lengths, fractions, and more! They have been developed by our colleague Tung Ken Lam in collaboration with the Japanese Society 

**Practical Maths Counting in Pairs
This PowerPoint Presentation is designed to help teachers and their students see maths in the world around us. The practical activity supports the development of multiplications skills by counting pairs of shoes in different places. This presentation is aimed at demonstrating an approach to teaching and learning in mathematics which can be further adapted for different mathematical concepts.

Science Materials
With a focus on science and the 17 Sustainable Development Goals (SDGs), these materials provide the contents for 8 lessons or 8 Club sessions all about Climate Change. Each lesson has a range of activities and posters to help leaners develop their scientific thinking whilst learning about environmental issues and global warming. These materials were developed in partnership with The World's Largest Lesson who have a whole collection of other materials that promote global citizenship. Please visit: Resources | The World's Largest Lesson (globalgoals.org)

Focused Assessments in Primary Science
These materials were developed by our colleagues in the Teacher Assessment in Primary Science (TAPS) group at Bath Spa University, UK in association with the Primary Science Teaching Trust.  The Focused Assessment approach supports teachers and pupils to focus on one part of an enquiry at a time, within the context of a whole investigation.
An overview of materials can be found here: TAPS_Focused_Assessment.pdf (pstt.org.uk)
Detailed lesson plans and resources can be found here: Assessment (TAPS) – Curriculum Materials | Primary Science Teaching Trust (pstt.org.uk)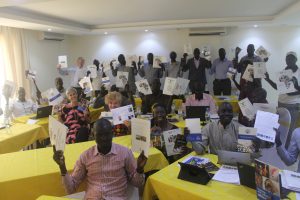 Sharing materials with teacher trainers in South Sudan December 2022!